Linux VPS hosting
Window VPS hosting
All Self Managed Virtual Private Server (VPS) Hosting plans include:
Experience high-performance SSDs on OpenStack for 3X the speed plus unlimited traffic. You also get KVM virtualization for full control of your hardware resources.
Easy admin/unlimited accounts
Create unlimited hosting accounts with optional cPanel/WHM + Installatron or Plesk Obsidian Web Host Edition (includes WordPress toolkit).
Retain full control and configure your server to your needs (up to the operating system level).
Monitor server uptime and performance (CPU, RAM and Storage) — stay informed with alert notifications.
Backups and recovery console
Set automated weekly backups plus an on-demand snapshot and fix issues (even if you don't have access to SSH).
Choose from nearby, state-of-the-art data centers in North America, EMEA or Asia-Pacific for faster page loads and a better visitor experience.
Grow your business with VPS through seamless upgrades. There's no longer a need for those cumbersome, manual migrations.
Enjoy 'round-the-clock network monitoring with advanced DDoS protection and a free SSL certificate (for the first year) with a dedicated IP.
Pro features put you in control.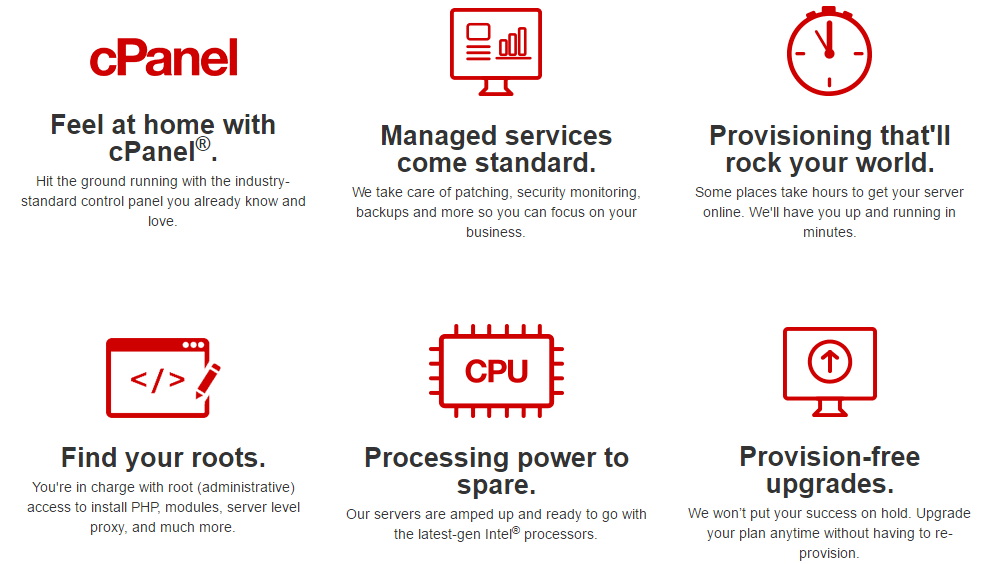 A PowerHoster Linux VPS is completely customizable and can be upgraded any time as your site grows. Full root access allows you total control, as well as the ability to install advanced software and completely customize your hosting environment. It truly is dedicated functionality without the expense.
PowerHoster Linux VPS Hosting is an ideal bridge between shared hosting and dedicated servers. VPS plans can be completely customized to match your specific hosting needs and upgraded anytime as your site grows. It's a great way to start small but still have the ability to scale up very quickly.  With full root access, you're able to install advanced software and completely customize virtually anything as if your VPS were a dedicated server without the cost of one. For easy administration, cPanel is available.
Chose A Window Virtual Dedicated Server

Pro Features in your Window Virtual Private Servers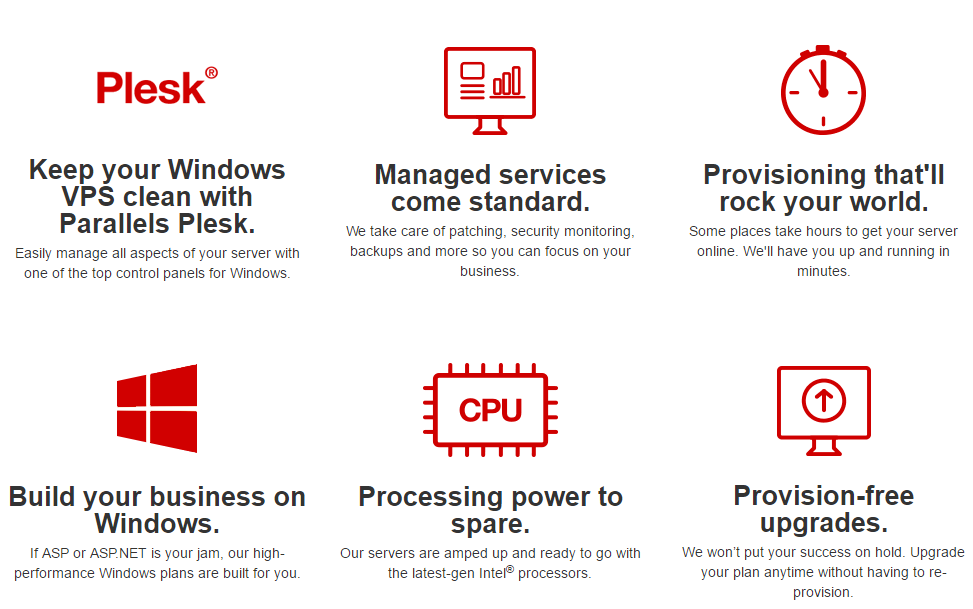 VPS Hosting cases
VPS economy : Wanting to host early stage web apps, high traffic blog websites or multiple basic HTML websites? If you are looking for an affordable option at the same time, this is the right option.
VPS Value: Reliable for light CMS or web app which is getting steady trac WordPress websites with less resource intensive plugins, PrestaShop, osCommerce or ZenCart.
VPS Deluxe: Ideal for custom web apps, social media, discussion forums or advanced eCommerce web apps. This is a good option if you are hosting both database and custom web apps. CMS: WordPress with resource heavy plugins such as: WooCommerce, PrestaShop, Drupal, Joomla (Not recommended for multiple CMS websites)
VPS Ultimate: Perfect for mission critical websites, CPU intensive web apps or dataheavy websites. Great for websites full of videos, images or PDFs, single MAGENTO website or web apps with high concurrent connections with database.
What your VPS can provide ?
Offers dedicated processing power and unlimited bandwidth to handle growing traffic and scale up with business
Get started with your server in less than 30 minutes
High uptime (i.e. 99.9%) to ensure your business remains unaffected online – 24/7 365 days
Free security products (e.g. SSL) to keep your customers' transaction safe & your site(s) free from all vulnerabilities.
Offers dedicated resources like RAM, Unlimited Bandwidth & Xeon Processor for better performance
Automatic Updates to the latest panel
Offers ability to install custom software
Provides complete back up of your server which helps in easy & fast restoration (Snap Shot Back Up)
Most affordable plan with maximum control
Default root access that allows you to install custom software
Why you should use a virtual private server?
A Virtual Private Server (VPS) uses virtualization software to partition physical servers into multiple "virtual" servers—each having the ability to run its own operating system and applications. VPS is not for everyone, but is quickly becoming the hosting preference of choice for advanced Web developers who require root access to the server to run their own software.
Over the past several years, virtual private servers, or VPS hosting has become extremely popular. As these virtualization technologies increase in performance and functionality, this is only expected to continue. There are a number of reasons why an organization would choose to host their website or application on a VPS. From a lower carbon footprint to having the ability to scale quickly and painlessly, it makes sense for many organizations. Here are some reasons why VPS hosting will only continue to get more popular:
Your Shared Website Hosting Servers Cannot Meet Your needs
If your bandwidth usage is high and your website seems slow to perform, you may need more resources than a shared website hosting plan provides. Shared hosting means you share everything – so you're restricted in how big your website can grow, and your available resources (disk space, bandwidth, etc) can be affected by the traffic flow and bandwidth usage of other websites running on the same server.
With VPS Hosting you don't share resources because you have defined memory and bandwidth allocations within your virtual environment. A VPS will give you far more bandwidth and disk space and ensure you are never compromised by someone else's website. It's also a more flexible solution if your website grows and you need to move to another server – since it's easier to move a VPS to a new physical server than to transfer the contents of a dedicated server over to a new host.
More stability and reliability for basic web hosting needs
Shared web hosting will soon be a thing of the past. With many hosting companies over selling their servers and piling on as many as thousands of customers on to the same web server, the reliability of their services will soon diminish.
When hosting on a shared server, your website's uptime and performance can be impacted by other websites on the same server. What this means is that if your web server happens to also host a 12 year old wanna-be programmer that happens to crash the server, your website will suffer from this as well. It's important to ask yourself if you are willing to take those kinds of risks with your websites, especially if it is used primarily for business.
More control compared to shared hosting
Another benefit of hosting on a VPS package is that you get complete root access to your environment.
VPS is a fantastic solution if your website has outgrown the space offered on a shared hosting plan, especially if you run multiple high-traffic websites. While dedicated servers are a big financial and technical investment, VPS offers an "in between" option that offers great flexibility and scope for a savvy Web developer without the hefty price tag.
This way, if you need a custom software package installed, you can do so without having to wait for your hosting provider to support it. Shared web servers are typically optimized for security and performance as best as possible, and this means that there are many popular software packages that are not support due to their security limitations. Having your own virtual environment allows you to bypass all of those issues.
You Want To Run Specific Applications
If you want to customize your Web hosting server or need more technical flexibility than shared hosting, but the price tag of a dedicated server is prohibitive, then a VPS can be a brilliant option. You get full root-level access to install and delete software, set permissions, create accounts and determine your customized server environment – but because you are still sharing hardware you don't have to be concerned about the physical server maintenance and security.
VPS can be a perfect solution for businesses that want many of the features of a dedicated server but don't have the resources to physically host, support and maintain the server hardware. A shared environment won't offer you the same bandwidth or Web hosting space that a VPS will be able to support and there are also many more constraints on the software you can run in a shared hosting environment. In contrast, a VPS will give you the freedom to install, delete, reboot and do all the functions as if you have your own server. You also get an increased level of security as each VPS is isolated and completely separate from other Virtual Private Servers on the same physical server. The environment is secure and protected and each VPS can be rebooted or stopped independently – even if a hacker infiltrates one VPS there is no access to the others using the same physical server.
Easy scalability when needed
Some websites are established and do not expect much variance in the amount of traffic they received. For them, this factor might not be that important. However, for someone who is starting a new website with hopes of growing it into something much larger, being able to scale your hosting resources without any downtime or technical issues is very important.
When you host with a VPS hosting account, your environment is hosted within what is called a container. This container is allocated a certain amount of resources depending on the package you purchased. The great thing about how these containers work is that they can easily and quickly be allocated more or less resources as you need them. For example, if you need to upgrade your ram quickly when you are expecting a high surge of visitors, you can simply add more ram to your container with the click of a button. If you were using dedicated hosting, someone would have to physically install the new ram into your server – which would result in downtime and lost traffic.
Website Hosting company can use  VPS hosting
VPS has clear advantages for website hosting as it offers a huge level of flexibility over shared website hosting, without stretching your budget to a dedicated server. A VPS offers you an environment for development and testing for your website hosting. For example, you could choose to have a VPS dedicated to testing and a separate VPS running simultaneously for your live or production websites. Without the need for two physical servers you can safely debug software, install major changes and software updates in a secure environment without affecting your live websites. You can also use a VPS for back-up or file storage. It's easy to switch between virtual servers so you can protect and maintain website visibility online even while undergoing extensive development work.
Cost effective solutions for small websites
VPS hosting solutions are much less expensive now than they were only a few years ago. With advances in virtualization technologies, the prices are only expecting to decrease. Because of this, VPS hosting is now an option for all size websites – even if you are just starting a brand new site. You can get a small private hosting environment for as little as $10 per month – this is just as cheap as many shared hosting accounts but without all the risk and performance issues associated with them.
[ultimate-faqs include_category=vps]
for more information, please check here