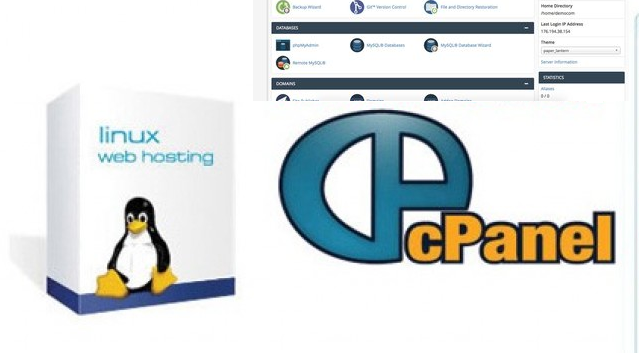 Features Explained
Disk space: Disk space, or storage space, is how much space you have to store your site's content. Think files, images, pages, all the lovely stuff that makes up your website – they all need somewhere to go! If your storage is too small, it's easy to imagine what trouble you'll run into as you keep adding content to your site…
Uptime: Uptime is the percentage of time a server is running, meaning the sites it supports are also up and running. If your server is always down, how will anyone ever visit your website? Uptime is essential for keeping up with the competition, so make sure it's as close to 100% as possible. HostGator, for example, has impressive uptime: 99.99%!
A note on pricing: The prices in the table above reflect the discounted prices being offered by these providers for new customers. If you want to sign up to the most basic shared hosting plan, that's the lowest price you can expect to pay.
Both price and disk space will vary depending on the type of hosting you choose, and which plan you sign up for.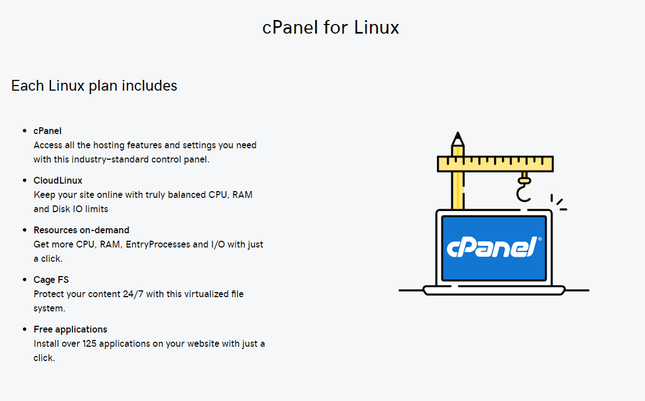 We provide the cheapest cPanel web hosting services
Cpanel Hosting Plan
Starter
Economy
Deluxe
Ultimate
Websites
1
1
Unlimited
Unlimited
Subdomains
25
25
Unlimited
Unlimited
Storages (GB)
30
100
Unlimited
Unlimited
Traffic
Unmetered
Unlimited
Unlimited
Unlimited
FTP Users
50
50
50
Unlimited
Email Accounts
10
100
500
1000
MySQl (1GB each)
1
10
25
Unlimited
Concurrent connection limit
115
115
115
140
database backup/restore
YES
YES
YES
YES
Direct database access
YES
YES
YES
YES
Compatible with Website Backup (Paid Option)
YES
YES
YES
YES
2X Processing power and memory * 7
YES
SSL Certificate
YES
Month Fee
$2.49
$5.99
$8.99
$16.99
Extra Features
2X Memory and Power
Premium DNS, Free SSL
Notes:
Unmetered bandwidth: We don't limit the amount of bandwidth your site can use as long as it complies with our Hosting Agreement. Should your website bandwidth present a risk to the stability, performance or uptime of our servers, we will notify you via email and you may be required to upgrade, or we may restrict the resources your website is using. It's very rare that a website violates our Hosting Agreement and is typically only seen in sites that use hosting for file sharing or storage
cPanel Mailboxes: All cPanel plans allow POP 3 accounts, SMTP and IMAP. The mailbox quota counts towards the hosting account's Disk Space usage.
2X Processing power and memory: Available resources: Ultimate Plan 2 CPUs, 1 GB RAM, 125 Entry processes Economy & Deluxe 1 CPU, 512 MB RAM, 100 Entry processes
Our virtual Cpanel Web Hosting plan can meet all your needs. We are the cheapest cpanel linux web hosting provider. We have Standard Web Hosting plan which can host unlimited web space and unlimited bandwidth at only $2.49/m. Unlimited website and Unlimited web space, Unlimited Bandwidth only Needs $5.99 per month.
For more Cpanel Linux web hosting plan comparison, please check this link.
All Linux Cpanel web hosting Plans Include:
World-class data centers and Word-Class support Teams

Best-of-Breed routers, firewalls and servers

FREE

email addresses
99.9% uptime guarantee
One-click install of free applications
Unlimited Monthly Bandwidth
Flexible, easy to use control panel (cPanel )
1 GB storage MySQL linux databases
NO hidden fees
24/7 security monitoring and DDoS protection
All Web hosting accounts are placed in our cloud servers.
DDoS attacks and other security threats are a major pain for popular website owners and to counter this ordeal, we provides all the plans with 24/7 security monitoring and DDoS protection services.
The Cpanel Linux control panel includes:
CONTROL PANEL

cPanel
Softaculous
RVSiteBuilder
File Manager
FTP Manager
Website Statistics
Custom Error Pages
EMAIL FEATURES
SMTP/POP3 Accounts
IMAP Support
WebMail Access
Auto responders
Mail Forwarding
SpamAssassin
Alias
Addon Domains
Directory Privacy
Disk Usage
Redirect
Simple and Advanced Zone Editor
Subdomains
Metrics and Analysis
Cron Jobs
TRack DNS
Apache Handlers

DATABASE & MULTIMEDIA SUPPORT

MySQL 5.1.x
Host Unlimited DBs
phpMyAdmin Access
Windows Media Compatible
Flash / Shockwave
Real Audio/Video Compatible

PROGRAMMING SUPPORT

PHP 5.3.x
Perl 5.8.8, Ruby on Rails
Python, SSI, CGI, Fast CGI
Curl, CPAN
Zend Optimizer
GD Library, ImageMagick
Ruby on Rails

SECURITY FEATURES

Daily Backups (7 Days Retention)
Password Protected Directories
Hotlink Protection
IP Deny Manager
Shared SSL
Private SSL (Optional)
IP Blocker
Powerful hosting made easy
With its user-friendly control panels featuring cPanel®, our Hosting puts you in charge. And thanks to our award-winning data centers, lightning-fast load times and 24/7 monitoring, you know your site will always be safe, secure and online – guaranteed*.
Award-winning security keeps your site safe
Keeping a website secure is a full time job. That's why our security team is on the job 24/7, monitoring your site for suspicious activity and protecting it against brute force and DDoS attacks.
What is the difference between cPanel's powerful tools and Hosting?
Hosting is a term that refers to a user's access to space on a server. cPanel is a control panel that give that user an interface to put their server space to work doing things like creating a website or housing files and data.
What alternative solutions does AdultWebHostingxxx.com offer to cPanel (Odin, Plesk, Onyx, etc)?
AdultWebHostingxxx.com offers a couple alternatives to web hosting cPanel. For web hosting GoDaddy also offer Plesk Onyx that is run on Windows servers. For hardcore developers, we have Virtual Private Servers (VPS) and Dedicated Servers available without a control panel. If you are a hosting reseller, we also offer WHMCS hosting so you may easily manage your server space and client accounts.
Is cPanel open source?
No. However, you may use cPanel to access and install over 100 applications, install different types of software, CMS, shopping platform or WordPress (which is open source).
Is cPanel free?
On its own, cPanel is not a free product – it starts at $15 per month. However, most hosting providers include it for free in your hosting plan, so you don't need to worry about paying any extra! A few will give it to you free for a year, but charge extra after that, so always make sure to check your plan before signing up.
Is my control panel private?
Yes! You have to log in to access your control panel, whether it's cPanel or a custom one. It's important to keep your control panel secure, because it has all the important information and settings for your website. You don't want a random stranger to get in and start messing around with your domains or emails!
Is cPanel compatible with all types of hosting?
cPanel can only be used for Linux hosting, rather than Windows hosting. This shouldn't be a problem to most people, as Linux is the most popular and widely recommended type of hosting. It's faster, cheaper, and more up to date. However, if you do need Windows hosting, you can use the software Plesk instead of cPanel – many providers offer both, so nobody is left out.
[ultimate-faqs include_category=cpanel-hosting]
for more information, you can check it here